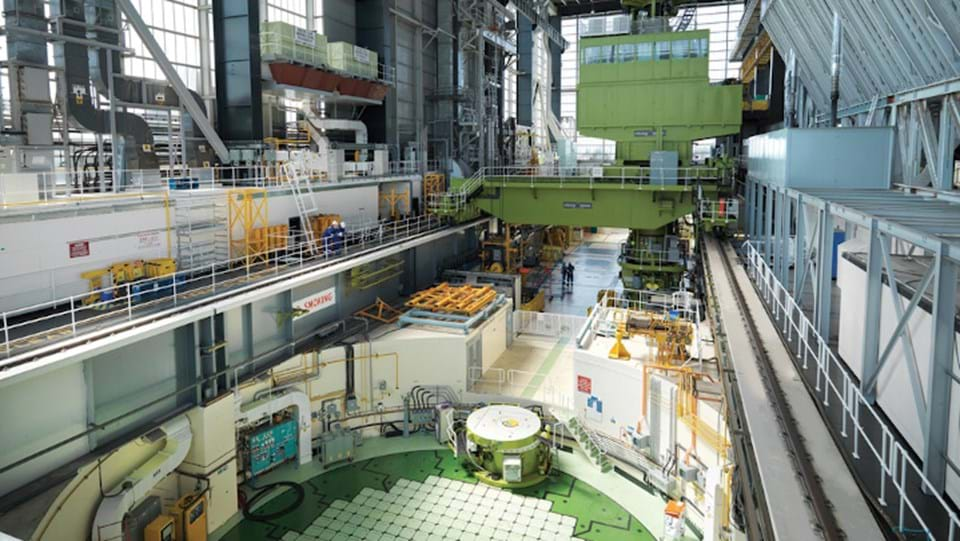 Agreement reached for the decommissioning of seven British nuclear reactors – News
Hunterston B battery cap and refueling machine
AN AGREEMENT has been reached between the UK government and EDF for the safe and efficient decommissioning of seven advanced gas-cooled reactors (AGRs).
The seven AGR stations are expected to reach the end of their operational lifespan by 2030. These are Torness and Hunterston B in Scotland, Dungeness B in Kent, Hartlepool in Teesside, Heysham 1 and Heysham 2 in Lancashire and Hinkley Point B in Somerset.
EDF was originally solely responsible for dismantling the AGR plants, but the new arrangement will call on the expertise of the Nuclear Decommissioning Authority (NDA), which is currently dismantling the old Magnox plants.
EDF will safely remove the fuel from the station, the first step in dismantling. EDF will then work with the NDA to remediate the sites while transferring ownership to the NDA.
The government says the deal will save the taxpayer £ 1 billion (US $ 1.4 billion). The government has said it is also committed to making a final decision to invest in at least one new large-scale nuclear power plant by the end of parliament.
Anne Marie Trevelyan, Minister of State for Energy, said: "Today's agreement marks an important step in managing the legacy of our old nuclear power plants, ensuring that these plants are decommissioned safe and efficient. By using the unique expertise of EDF and the Nuclear Decommissioning Authority, we will guarantee a reduction in costs.
David Peattie, Managing Director of the Nuclear Decommissioning Authority, said: "We are delighted to have been invited by the government to take ownership of EDF's seven advanced gas reactor sites for future decommissioning. The work will be undertaken by our subsidiary Magnox and this decision is testament to the skills, knowledge and experience held in the NDA and Magnox.
"This work is of national importance and we are now looking forward to working with EDF to ensure the seamless transfer of stations in the years to come. "