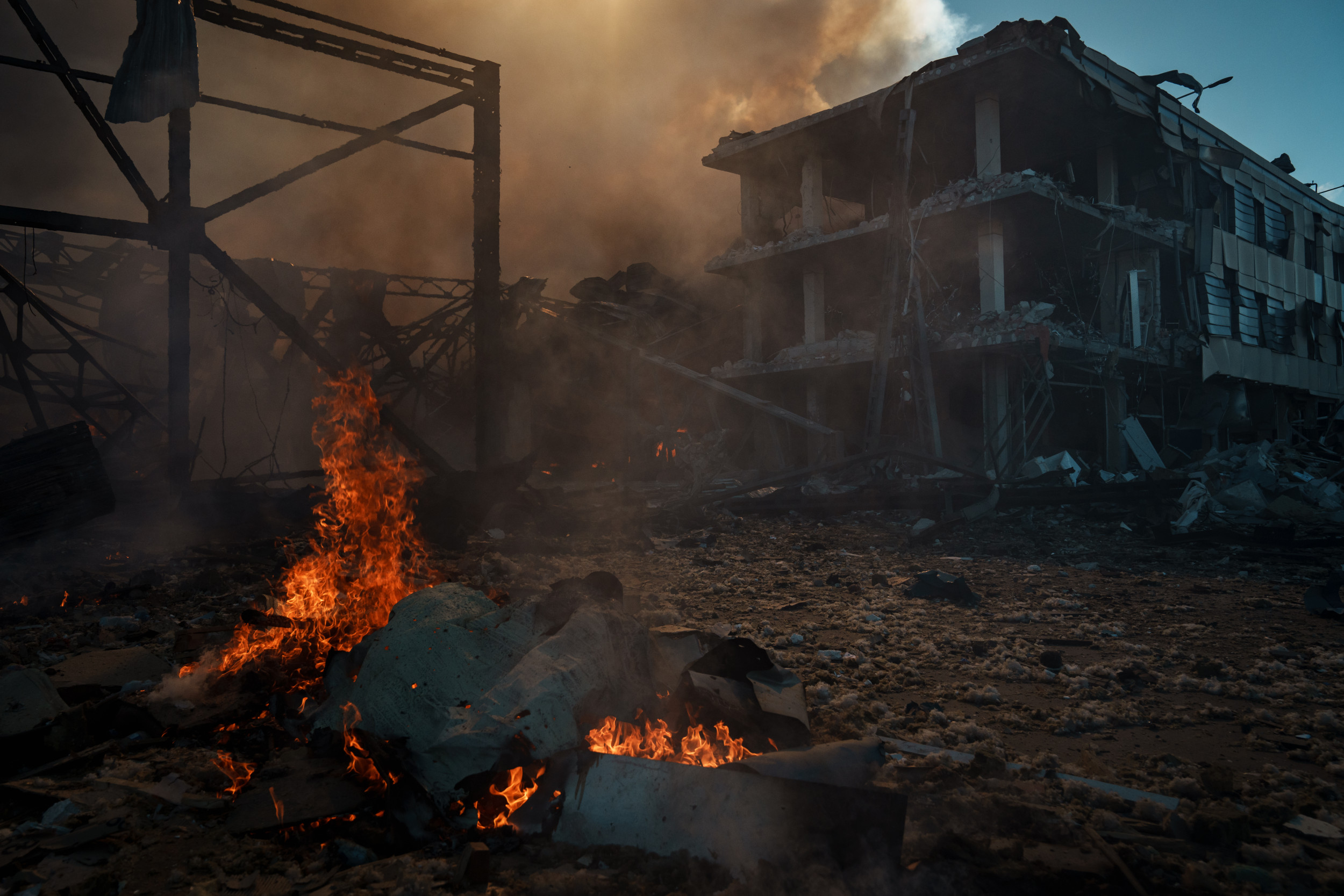 Czech Republic to ban visas for some Russians
US to send more air defense systems to Ukraine
US defense officials have said they will send Ukraine more air defense systems to defend against continued Russian airstrikes.
At a press conference, Defense Secretary Lloyd Austin said the 50 countries attending the Ukrainian Defense Contact Group (UDCG) meeting in Brussels "have made progress" in their discussions on needs security of Ukraine.
He said the united resolve of those allies to support Ukraine was "strengthened" by the "deliberate cruelty" of Russia's latest attack on Ukrainian cities.
Missile strikes on targets with no military purpose "reveal the malice of [Russian President Vladimir] Putin's war of choice."
The Chiefs' co-chairman, General Mark Milley, said Russia's continued escalation of tensions in Ukraine is only costing the Kremlin and the Russian people "more and more" as the war continues.
Milley also said Russia's deliberate and indiscriminate attacks on civilian infrastructure "in an attempt to harm civilians" constitute a war crime.
He said the United States and its allies will continue to protect the rules-based international order to ensure Ukraine remains a free, independent, and sovereign nation.
Secretary Austin said new air defense systems will be supplied to Ukraine "as quickly as we physically can get them there" to protect against Russian air attacks.
"We will also try to provide additional ammunition to existing systems that Ukrainian forces are using," he said.
He said Ukraine needed long-range fire, air defense systems and artillery the most.
Austin said earlier in the press conference that the HIMARS or "High Mobility Artillery Rocket Systems" had "changed the dynamics of the war" and helped the Ukrainian forces in their counteroffensive.
Allies and partners will continue to "rush" capabilities to assist Ukraine in its current struggle.
As the conflict continues to evolve, Austin said the allies will continue their commitment to Ukraine's long-term defense capabilities. He expressed confidence that Ukraine will continue to be effective on the battlefield throughout the winter.
"We're going to do everything we can to make sure they have what it takes to be effective," adding that Ukraine has been "very effective" in retaking territory from the Russians to the east and south.
Gen. Milley said Ukraine is asking for an integrated air missile defense system, which he says the United States can provide.
"It does not control all the airspace over Ukraine, but is designed to control priority targets that Ukraine needs to protect," he said.
Milley said Ukrainian forces effectively used the systems at their disposal to deny Russian air superiority, which in turn denied Russian ground maneuvers.
Specifically, Ukraine is requesting Hawk or an improved Hawkeye system.
"It's a medium-altitude, medium-range system," Milley said. "It's an older system, but it's quite effective."
He added that countries must "participate" to help rebuild and maintain the integrated missile defense system.
Many countries have a wide variety of systems, Milley said, adding that they need to bring the systems together, deploy them, train Ukrainian forces and link them to command and control.
Milley said it was complicated, but doable and would take time.