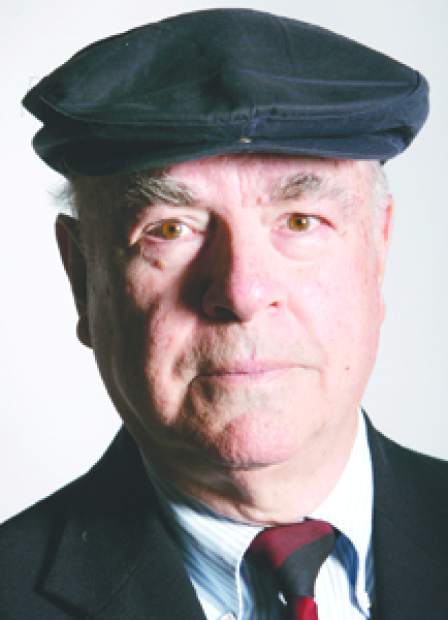 Guy Farmer: Senator Harry Reid, hero or villain?
Saturday, January 8, 2022
Depending on who you talk to, the late Senate Majority Leader Harry Reid, who died of pancreatic cancer on December 28 at the age of 82, was either a true blue hero who fought for Nevada and kept highly toxic nuclear waste out of our state, or it was a sneaky and unscrupulous liar who was the root of all evil in the Silver State and the United States Senate.
Young "Pinky" Reid arrived in Carson City as a member of the Clark County assembly shortly after I left to join the foreign service in 1967. By this time, Reid was a moderate and pragmatic Democrat who followed. the traces of the governors. Grant Sawyer and Mike O'Callaghan, his political mentor. A few years later, Reid became the lieutenant governor of O'Callaghan at age 32 before being appointed chairman of the powerful Nevada Gaming Commission, which I worked for in the 1960s.
Nevada freelance editor Jon Ralston, who covered Reid's political career for 35 years, wrote that the late senator "was more complicated than you think," and I agree. Ralston accurately described Reid as "a poor kid out of nowhere in the United States who escaped from his rough beginnings to become the state's youngest lieutenant governor," and later an agent of the United States. national political power with hordes of influential friends and angry enemies.
"Reid never stopped moving forward," Ralston wrote, "always making deals, cajoling those he could with his strategic genius (and) crushing those he couldn't without grace and remorse, never looking back. " Ralston added that it would be a mistake to caricature the pugnacious Reid as "a former boxer who was not afraid of a low blow (and / or) a ruthless tactician who would do anything to win." Well maybe, but this cartoon is part of the description of the Reid I have known for over 50 years.
Reid and I had mutual friends in Nevada and Washington and soon after I returned to Carson in 1996 he invited my son Guy and I to have lunch in Reno with him and his son Rory, who later introduced himself. as governor, and lost. It was a pleasant meeting and we discussed politics and the people we had known in our respective careers. I asked him about politics in Washington and he wanted to know what I had learned so far in my career in the Foreign Service. He was particularly interested in my experience as the spokesperson for the US mission during the 1983 multinational invasion of the small conflict-torn Caribbean island of Grenada, where two communist factions clashed in a violent struggle. for power.
Two years later he sent me a signed copy of his autobiography, "Searchlight, the (Mining) Camp that Didn't Fail". At that time, however, I was writing mostly conservative appeal columns, which he didn't like, and liked him even less because he championed President Obama's very liberal policies in the Senate. Nonetheless, I enjoyed his book, which told his story of rags to riches and his long-standing dedication to his home country. As Mike O'Callaghan wrote in his foreword to Reid's book, "The lessons he (Reid) learned in Searchlight – lessons in dealing with adversity, dealing with a harsh environment and extreme and challenges with courage and principle – form the basis of his life. job."
These lessons worked because Reid, almost single-handedly, prevented the federal government and the deep-pocket nuclear industry from turning our state into the nation's nuclear waste dump. He was like that Dutch kid who stood there with his finger in a dike that held over 80,000 tonnes of highly toxic nuclear waste. In my opinion, this was his singular achievement in a long and controversial political career.
Senator Harry Reid was our man in Washington. Hero or villain? Both.
Guy W. Farmer is Appeal's senior political columnist.