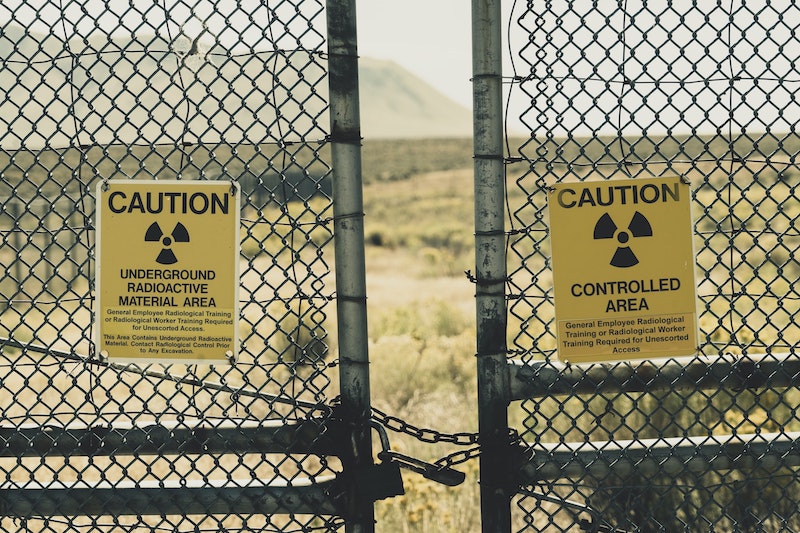 IKEA isn't: don't look for a nuclear friendly option, no matter what the twist
Despite Murdoch's hype about small nuclear reactors as a solution for Australia's "clean energy" future, it is an expensive technology that barely exists in a commercial sense. Christmas Wauchope explores the dark world of the financing of small nuclear reactors (SMR).
Small nuclear reactors offered as solution for Australia 'clean energy' future. Australians should be aware of the financial gymnastics underway in the United States, with NuScale, and in the United Kingdom, with Rolls-Royce. It's just to distinguish the two most advanced from the many doubtful SMR projects still at the starting point.
Murdoch media are enthusiastic on SMR. There are many unanswered questions missing from the hype. For starters – the "M" stands for "modular" – which means that these reactors will be built in pieces, of sorts, and moved to a site, where they will be put together, like an IKEA piece of furniture. But in fact, at least 50 models are being promoted, and not all of them are modular.
The critical question comes down to – money
The enthusiasm of the SMR lobby for the economic viability of SMRs does not measure up to the facts.
For one thing to consider – there is the price of the electricity that will eventually be delivered by these small nuclear reactors. The Minerals Council of Australia estimates that by 2030 and beyond, SMRs could provide electricity to networks from $ 64 to $ 77 MWh, depending on size and type. An analysis by WSP / Parsons Brinckerhoff, prepared for the Royal Commission on the Nuclear Fuel Cycle of South Australia 2015-16, valued a cost of A $ 225 / MWh for a reactor based on the NuScale design, about three times the MCA target range. CSIRO estimates SMR electricity costs A $ 258-338 / MWh in 2020 and A $ 129-336 / MWh in 2030.
Then there are the costs of getting the SMRs in the first place.
In Russia, China, France and Argentina, construction is done entirely or largely at taxpayer expense, and there is little or no transparency on costs. But generally in the western world, power generation is supposed to be a commercially viable operation. In the context of promoting low carbon technologies, SMRs are presented as being cheaper than large ones. It is generally acceptable for the government to initiate the process, with some funding, but with the understanding that the industry will become prosperous and profitable.
NuScale financing contortions
In the United States, NuScale leads the pack. After its partnership efforts with Romania, the United Kingdom, Canada and Jordan, NuScale has partnered with a Utah-based utility consortium develop what was initially proposed as a power station with 12 small reactors. The project, which is now expected to cost $ 5.1 billion, has since been scaled down to six reactors, which are expected to start commissioning in 2029. The Department of Energy (DOE) to provide annual supplement of about $ 130 million per year for a decade. However, that would depend on annual funding renewals by Congress during that decade, which is a risk.
NuScale promises to provide electricity at $ 55 / MWh. UAMPS and NuScale did not explain the methodology used to develop this figure. Meanwhile, PacifiCorp and Idaho Power concluded that electricity for NuScale reactors would cost between $ 94 and $ 121 / MWh.
Now NuScale is going to go public by merging with what's called a Special Purpose Acquisition Company, or SPAC. The company, Spring Valley Acquisition Corporation, is already publicly traded. The new company named NuScale Power Corporation will be listed on the Nasdaq under the symbol SMR. Their the new SMR plants will be called VOYGR, and NuScale will open centers in universities to promote their technical training. The Department of Energy (DOE) will support these centers with funding, and NuScale will open centers in universities to promote their technical training. The DOE will support these centers with funding.
A PSPC is a type of shell company (shell companies being those that have no actual business operations, just specific goals, in this case raising capital). invested. Later Private investments through public capital, or PIPES, can be added, often bought at reduced prices by large institutions. The whole process is done relatively quickly and with much less scrutiny than in typical mergers. Chairman of the United States Securities and Exchange Commission Gary Gensler wants to tighten regulations on after-sales service:
Glitzy company presentations, buzzing press releases, and celebrity mentions can drive an SPAC's equity far beyond reasonable value long before the proper disclosures are filed. Gensler said.
SPACs have had a checkered history – they allow sponsors to avoid financial loss even if the business fails, as many did in the 1990s. Sixty-five percent of deals closed in 2021 at a valuation over $ 1 billion are trading below $ 10 – the price at which they were launched. All the companies are trading below their market highs, with some of them down as much as 70%. Senator Elizabeth Warren and three other Democrats are investigate the imbalance in financial results for sponsors and banks compared to early investors.
Rolls Royce always looking for money
Equally torturous is the process of securing funding for UK SMRs. The government invested £ 18million in November 2019, which allowed for a significant development of the initial design as part of the first phase of the project. In early November 2021, Rolls-Royce Holdings Plc raised 455 million pounds ($ 608 million) to finance the development of SMRs, with nearly half of the funding from the UK government Rolls Royce The Small Modular Reactor (SMR) company is a consortium, supported by BNF Resources and Exelon Generation. BNF Resources UK Limited is a subsidiary of BNF Capital Limited. The other members of the consortium are Assystem, Atkins, BAM Nuttall, Laing O'Rourke, the National Nuclear Laboratory (NNL), Jacobs, The Welding Institute (TWI) and Nuclear AMRC, as well as Rolls-Royce. It is not known at all how much each group has invested in the company.
For the plan to have the 30 billion pound fleet of mini nuclear power plants, the company will have to rely on UK taxpayers to help finance the construction of the first of the new models. The new £ 210million government funding announced on November 9 will advance Phase 2, over the next three years, of the so-called low-cost nuclear project to further develop the design of SMRs and bring it through the regulatory process to assess the suitability of potential UK deployment. Exelon contributes under an agreement of a year ago to find international markets. Rolls-Royce expects the first five SMRs to cost £ 2.2bn each, falling to £ 1.8bn for subsequent units.
Rolls-Royce will seek more investment for the project to help finance the construction of actual SMRs.
The government is passing legislation that will allow investors to support projects such as SMRs using a Regulated Asset Base (RAB) model, which allows them to recover the upfront costs from consumers, during the construction period, long before those consumers actually get electricity from the project.
Mythical beasts
So – it all comes down to a deal to spend around £ 400million over the next three years – to
may be
produce a design for a reactor, which
could be able
obtain regulatory approval, and
could be able
find investors who
could be able
be prepared to pay at least £ 2 billion to build each.
Where does it all leave Australia? Confused, probably like everyone else? It is not at all clear who will end up paying the most for the small nuclear reactors, or indeed, if this SMR fleet will ever become a reality. It will probably be the taxpayers. I do not have mentioned all these ancillary costs – to get community approval, for safety, waste disposal. In all the hype about solving the climate crisis, it is Australia is unlikely to have the thousands of small nuclear reactors needed up and running in time to have an effect on the climate.
In the meantime, one should be wary of the financial aspects, given the obscure manipulations underway in the United States and the United Kingdom, and remember that one of those mythical beasts, the small modular nuclear reactors, does not does not exist yet.
Renewables remain the cheapest source "new construction" of energy production. They exist. They work.