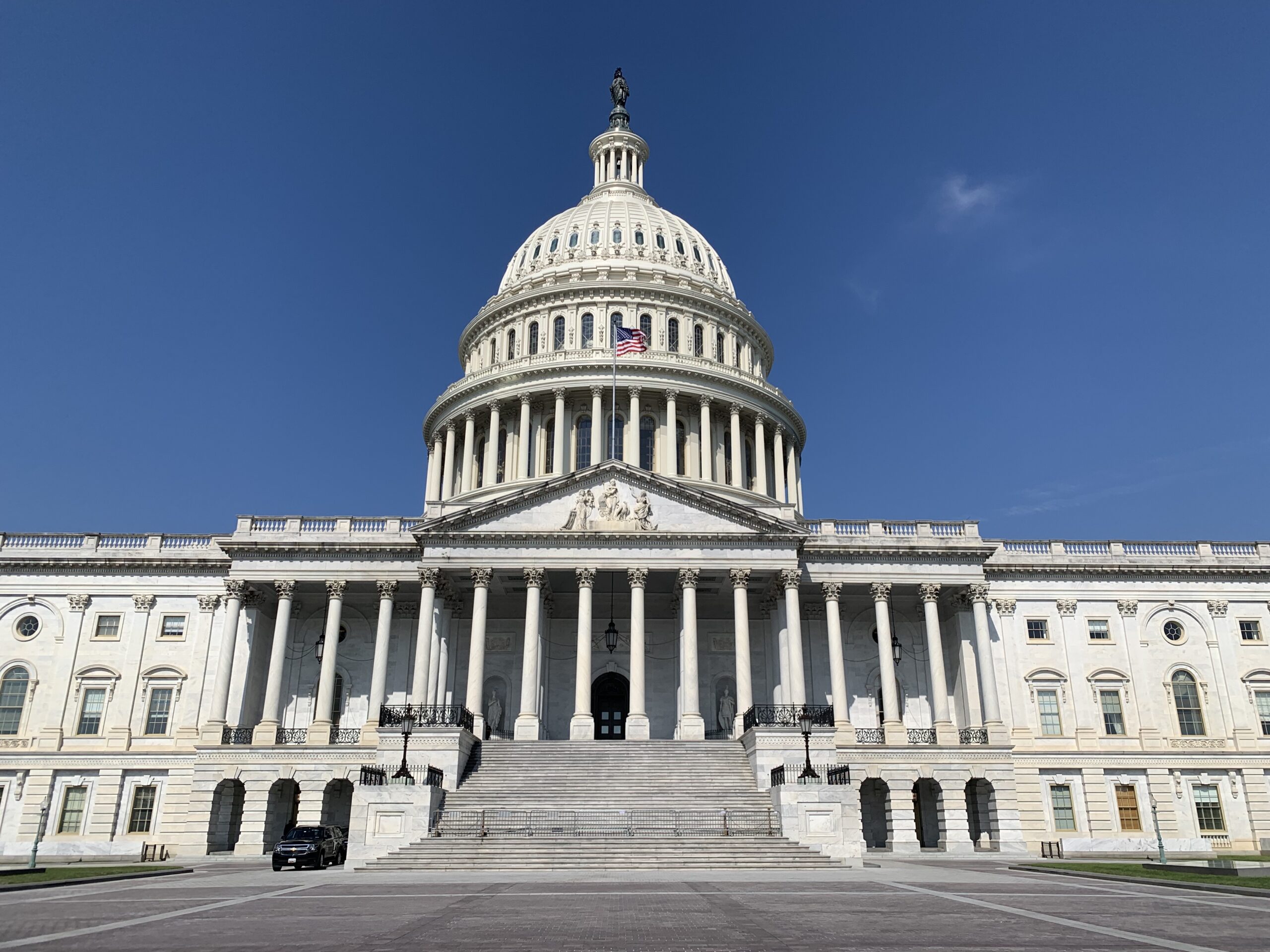 Indy DC download: Congressional delegation pushes to expand downwind law
Hello and welcome to the Indy DC Download newsletter, a weekly overview of what's happening in the Nation's Capital when it comes to Nevada.
If a colleague or associate has emailed you this newsletter, please Click here to sign up for and receive your own copy of Indy DC Download in your inbox.
The Nevada congressional delegation is looking for ways to extend an expiring law that provides compensation for those exposed to radiation from nuclear testing in Nevada.
The Radiation Compensation Exposure Act (RECA) expires on July 11, 2022. The law, enacted in 1990, grants $ 50,000 to people who developed certain cancers and were in parts of Nevada near the Nevada test site, now known as the Nevada National Security Site, during nuclear testing.
These regions include the counties of Eureka, Lander, Lincoln, Nye and White Pine. It also covers specific areas of northern Clark County.
"This is not a mission accomplished," said Representative Mark Amodei (R-NV), who is optimistic that the law can be extended before it expires.
In an interview, he suggested that the National Defense Authorization Act (NDAA), the annual military policy bill, is the most likely vehicle for continuing the compensation program.
Amodei's comments came as the House Armed Services Committee approved his version of NDAA, including adding $ 24 billion to President Joe Biden's $ 415 billion budget request.
Representative Steven Horsford (D-NV), a member of the military policy panel, supported the Republican amendment to add funding as it would benefit Nevada military posts.
"In total, the defense budget for fiscal year 2022 will make our military stronger, safer and more responsive to the needs of our military," Horsford said in a statement following the passage of the NDAA.
The House panel debate saw several amendments criticizing Biden for the nation's tumultuous withdrawal from Afghanistan. Congressional Democrats with tough re-election races next year, including Senator Catherine Cortez Masto (D-NV), have sought to take a tougher line with the administration as Republicans escalated criticism of Biden and, by extension, Democrats.
With both the House and the entire Senate on vacation, no floor votes were taken.
RECA
Amodei said he plans to support legislation that would expand the areas covered by the law.
"It's a statewide problem," Amodei said, adding that fallout from nuclear testing has likely contaminated the food supply.
A bill introduced by Rep. Paul Gosar (R-AZ) would include Mohave County, just east of the southern tip of the state, and all of Clark County. The legislation would also extend the RECA trust fund for an additional five years.
Representative Greg Stanton (D-AZ) has a similar bill co-sponsored by Representative Dina Titus (D-NV) and Representative Susie Lee (D-NV). The two were the only cosponsors listed for the measure.
The Horsford office said it plans to co-sponsor legislation that has yet to be introduced.
In the Senate, Cortez Masto and Senator Jacky Rosen (D-NV) also support the extension of the law.
According to his office, Cortez Masto sees the NDAA and the budget reconciliation package as two possible vehicles. The reconciliation bill is currently in the works and would have elements of the Democratic agenda, such as granting family and medical leave, that Republicans would not support.
Rosen is a cosponsor of legislation introduced by Senator Kyrsten Sinema (D-AZ) to extend benefits to those of Mohave and Clark counties.
The bill "would take an important step to expand the geographic boundaries of areas eligible for compensation," Rosen said in a statement provided by his office.
Benefits under the RECA are also available to certain uranium miners, plant workers, and ore carriers who worked in the uranium industry between 1942 and 1971, when the federal government ceased its purchases of uranium for the atomic weapons program, according to the Amodei office.
In addition to the one-time payment of $ 50,000 for people residing or working "downwind" from the Nevada test site, workers participating in atmospheric nuclear weapons testing who have developed certain cancers are eligible for a one-time payment. of $ 75,000 and uranium miners, crushers and ore carriers who develop certain cancers can receive a one-time payment of $ 100,000.
RECA has awarded more than $ 2.4 billion in benefits to more than 37,000 claimants since its inception in 1990.
According to the Atomic Heritage Foundation, the federal government performed 1,021 nuclear tests at the test site between 1951 and 1992. Of the tests, 100 were atmospheric and 921 were underground. Test facilities for rocket and ramjet nuclear engines were also built and used from the late 1950s to the early 1970s.
NDAA
The committee approved the NDAA by 57 votes to two after approximately 4 p.m. markup that began Wednesday morning.
Horsford touted provisions in the measure for Nevada, including $ 20 million for the planning and design of a bunkhouse at Nellis Air Force Base.
"This dormitory is absolutely necessary to address the housing shortage currently facing young Airmen, who are often forced to live off base," Horsford said.
Cortez Masto and Rosen have requested $ 7.2 million for the project in the annual military construction appropriations bill.
The MQ-9 Reapers program, which manages remotely piloted drones, many of which are stationed and operated from Creech Air Force Base, received $ 158 million for procurement, $ 129.7 million for modernization and $ 103 million for research and development. The program received an additional $ 53 million for maintenance.
Horsford was among 14 Democrats on the committee to support the Republican amendment adding the $ 24 billion to the Pentagon budget. The amendment was reduced from 42 to 17. The Senate Armed Forces Committee approved a similar provision in its version of the bill in July.
"The $ 23.9 billion increase in the FY2022 defense budget will help us keep pace with China and maintain our global counterterrorism efforts," he said. said, adding that this would bring direct benefits to his district, including strengthening MQ-9. program.
Horsford voted for an amendment calling for a report on why the military closed Bagram Air Base in Afghanistan, which could have facilitated the evacuation.
He also voted for an amendment requiring an interagency report stating that the withdrawal will not hamper the country's counterterrorism mission or endanger national security.
Horsford also gave a speech which reflected a firm stance on how the administration handled the withdrawal, but which praised the administration for ending the war.
"I wholeheartedly supported President Biden's courageous decision to end our mission in Afghanistan," Horsford said. "In doing so, he put thousands of our troops out of harm's way and did what previous administrations failed to do."
"However, like many, I was horrified by the tragic manifestations of desperation we have witnessed in the last few weeks of our mission," he continued. "There is no doubt that in the later stages of this conflict, we have not fully met our moral obligations to our citizens and allies still stranded in Afghanistan.
Democrats seek the distance
Horsford's comments came as Cortez Masto marked the nation's withdrawal from Afghanistan after a 20-year presence in the Middle Eastern country by calling on the Biden administration to work with Congress to "get the Americans out and our Afghan allies of Afghanistan and danger ".
His comments reflect a stance that Congressional Democrats facing tough re-election campaigns are increasingly taking to try to distance themselves from Biden and his falling poll numbers, according to Axios.
According to an NPR / PBS NewsHour / Marist poll released Thursday, Biden's approval rating fell to 46%, the lowest since taking office and six points below a July poll.
Thursday's poll also showed Biden losing independents. The share of independents who approve of the work Biden is doing has fallen to 36% from 46% in July.
This could be bad news for Cortez Masto, as voter registration in Nevada is increasingly non-partisan. Recently, the share of voters from non-major parties, 34.8%, overtook Democrats and Republicans in the state, at 34.78% and 30.4%, respectively.
Representing a state former President Donald Trump lost by two percentage points, Cortez Masto is a target for the National Republican Senatorial Committee (NRSC), the campaign arm of Senate Republicans, which seeks to win back the majority. The Senate is currently divided 50-50 between the parties.
The NRSC called on Cortez Masto to take a tougher stance against Biden for the withdrawal, which saw 13 US soldiers killed in a suicide bombing outside Kabul airport.
His opponent, former Attorney General Adam Laxalt, an Iraq war veteran, wrote an op-ed Friday at Washington Examiner this argued for a change in the makeup of Congress to hold Biden accountable.
"It's time for inquiries, resignations and real change," Laxalt wrote. "It's time to fire the Democratic leadership in Congress so that we can hold this administration accountable for its failure."
Cortez Masto's campaign highlighted comments she made that criticized the administration for the chaotic pullout.
"I never saw a plan," Cortez Masto told KSNV in Las Vegas in August. "I asked the Trump administration for a plan – I never got anything. I asked this administration – I never received anything. And so, yes, I have questions. What happened?"
For a full rundown of the actions delegates supported or opposed this week, check out The Nevada IndependentCongress vote tracking and other information below.