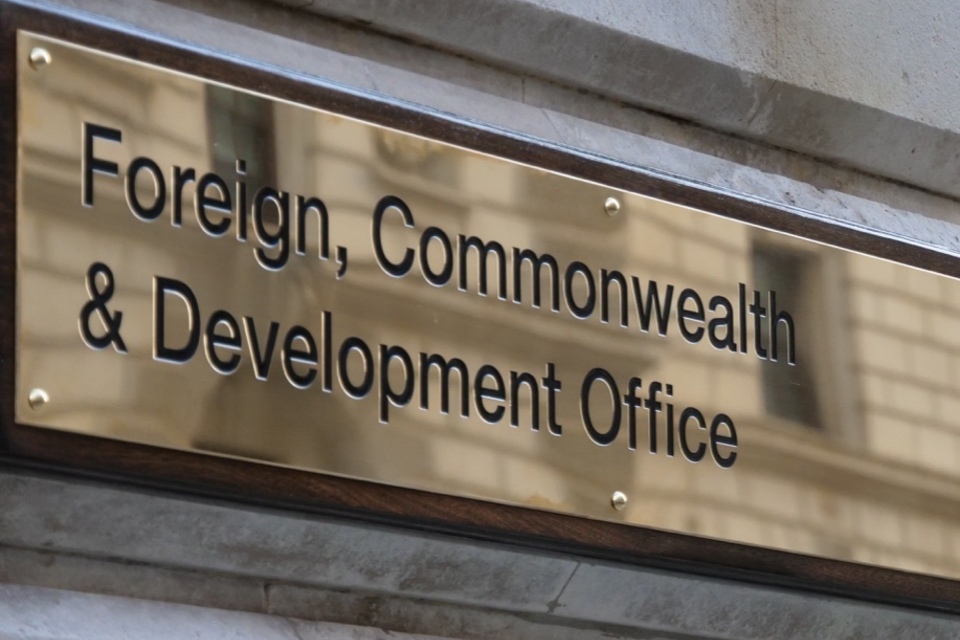 Joint Comprehensive Plan of Action: E3 statement to IAEA, November 2021
Make their declaration to the International Atomic Energy Agency (IAEA) of the Board of Governors, E3 said:
Thank you President,
France, Germany and UK would like to thank Director General Grossi for his latest report contained in GOV / 2021/51 and Deputy Director General Aparo for his technical briefing. We commend the Agency for its independent and objective reporting, despite the increasing limitations imposed on its activities in Iran. We congratulate the IAEA for its rigorous and impartial implementation of the mandate entrusted to it by the United Nations Security Council.
We are deeply concerned that, for more than two years, Iran has continued its systematic nuclear escalation, thereby permanently and irreversibly improving its nuclear capabilities and exposing the international community to significant risks. Iran has no plausible civilian justification for both 20% and 60% enrichment, and highly enriched uranium (HEU) production is unprecedented for a state without an arms program. Due to its alarming production rate, Iran's total stockpile today contains enough fissile material which, if further enriched, could be used to produce more than one nuclear weapon and the uranium buildup. enriched to 20 and 60% further reduces the time Iran would take. to explode towards a first nuclear weapon. In addition, the recent installation of a modular infrastructure of advanced centrifuges is a worrying development as it will allow Iran to more easily modify the operating configuration of these cascades and to enrich itself at higher levels. Iran has also developed essential knowledge essential for the production of a nuclear weapon, particularly in the field of uranium metal. Research and development (R&D) with natural and enriched uranium metal has no plausible civil justification in Iran and provides Iran with knowledge gains applicable to weapons. Iran's R&D and extensive use of advanced centrifuges have continuously improved its enrichment capabilities. This means that Iran's continued escalations are irreversibly reducing the counterproliferation value of the JCPoA.
The combined effect of these steps – including increased production of highly enriched uranium; the accelerated development and deployment of advanced centrifuges; and the production of 20% enriched uranium metal – means that the nuclear program is now in a much more advanced state. While expanding its nuclear activities, Iran has also significantly reduced its crucial cooperation with the IAEA and seriously compromised the Agency's ability to monitor the Iranian program. For nine months now, Iran has suspended all transparency and verification measures, under the JCPoA and under the Additional Protocol. The successive extension of the temporary technical agreement reached in February to maintain the possibility of restoring the continuity of knowledge and Iran's continued refusal to formally extend these limited transparency measures have become a significant challenge for the Agency. Knowledge continuity is essential for the Agency to be able to resume the necessary verification and monitoring activities in Iran under the JCPOA. We therefore strongly urge Iran to reinstate IAEA access and cooperate fully.
DG Grossi visited Tehran from September 11 to 12 and again from November 22 to 23 to address the issues highlighted in his reports regarding Iran's lack of cooperation with the government. IAEA. Despite the deal reached with Iran during the September talks, Iran continued to deny the IAEA access to the installation of TESA Karaj. The fact that Iran has not fully implemented this agreement is extremely worrying and calls into question Iran's willingness to act in good faith. We are gravely concerned that, through Iran's actions, the Agency may not be able to restore the continuity of knowledge there.
We call on Iran to urgently restore IAEA access to Karaj, to verify whether production of centrifuge rotor tubes and bellows has resumed and to install replacement cameras. Iran must also explain the whereabouts of the missing IAEA recording units and storage media. It is essential that Iran returns to full implementation of the JCPOA IAEA the follow-up modalities, including its application of the additional protocol, as soon as possible. Restoring full transparency and monitoring arrangements will help build the confidence of the international community in the peaceful nature of Iran's nuclear program.
As E3, we will return to Vienna for good faith negotiations, to resume work based on where we left off the discussions in June. We are convinced that it is possible to reach and implement an agreement on measures allowing Iran to return to full compliance with its JCPoA commitments and the United States returns to the agreement. We are convinced that it is in the interests of all parties to do so quickly. Iran should seize the opportunity to conclude this agreement now. Restore full implementation of the JCPoA is in the interests of the collective security of all, including Iran.
We encourage the Director-General to keep the Council informed of the progress made in all aspects of surveillance and verification in Iran. It is important that the Council continues to monitor the situation closely.
We would like to see the Agency's latest quarterly report on monitoring and verification in Iran made public.
Thank you President.