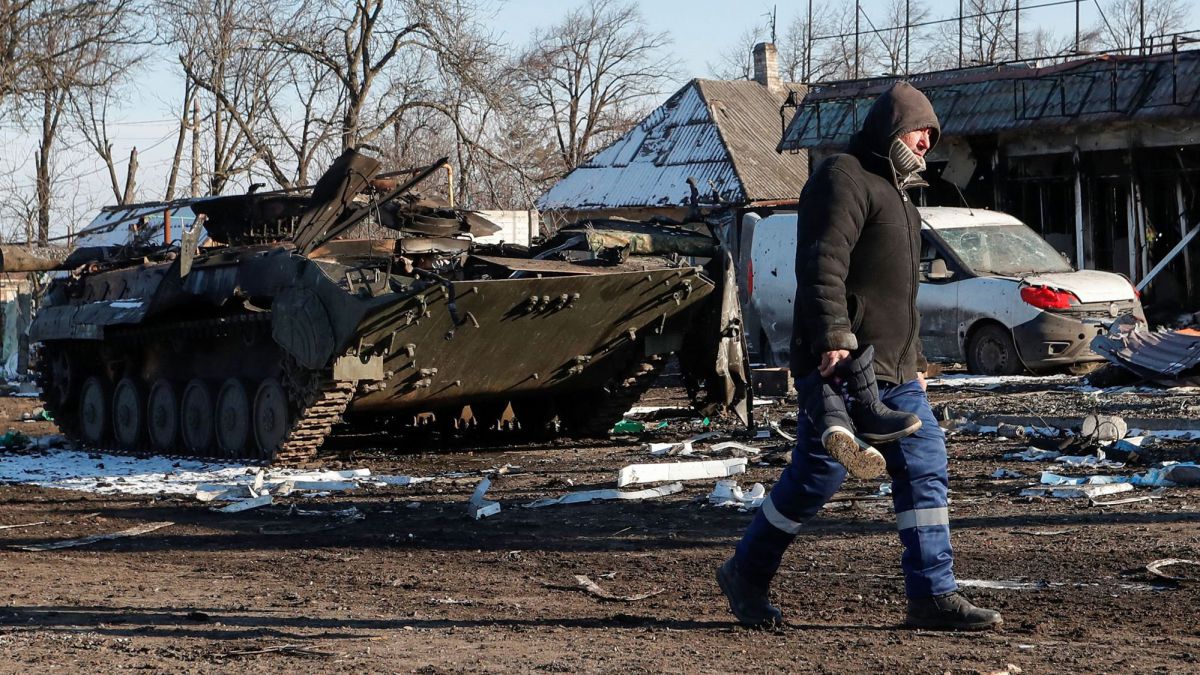 Live updates on the Russia – Ukraine war: Putin, gas prices, Russian oil ban, wheat shortages, NATO, Zelensky…
Vice News interviews President Zelensky
The press team who were able to speak with President Zelenskyy had to take many precautions because his security remains at risk as Russia continues its invasion of Ukraine.
Increasingly, Zelenskyy began giving interviews in English, with the occasional support of a translator, perhaps to reach wider audiences in Europe and the United States. Detailing the conditions in Kyv, the Ukrainian leader described how his forces tried every day to unblock at least one road so that food, water and other goods could enter the city for those without. could leave.
When asked if he would back down on his attempts to join NATO, Zelenskyy replied that "you can't bring people together with words alone. […] If someone is cold, you give them a hug. These are the steps you take. You can't stand twenty meters from someone and say we hope you feel our support." In recent days, Zelenskyy has had harsher words for NATO allies as he believes they don't not doing enough to protect his country.
Zelenskyy said he was grateful for the weapons that were sent, but wanted his people to have the same security protections as other Europeans and for his country to be on an equal footing with its neighbours. Russia will continue to be a threat if NATO does not allow Ukraine to become a member, but its membership is also obviously a threat to the security of current NATO member countries.