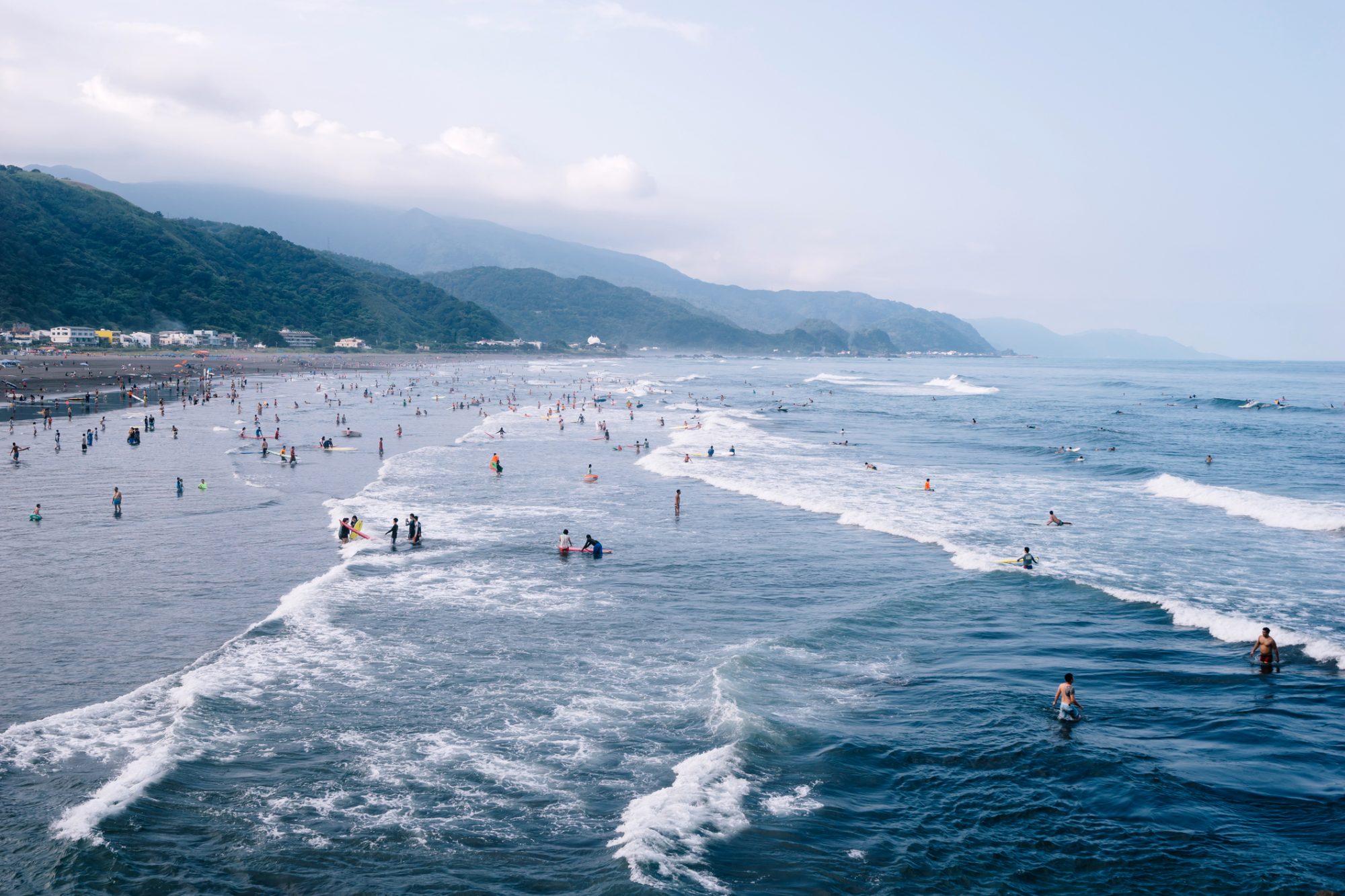 Offshore wind power in Taiwan
Simon Faulkner, Country Manager/Lead Project Manager at chopped wood, highlights offshore wind power in Taiwan
It would be somewhat insulting to call Taiwan's Formosa 1 (F1) offshore wind farm a "guinea pig", but while Asia is rapidly embracing the benefits of green power, this important "first" for the island is one that developers here, and the rest of the continent, can learn a lot from. F1's 128 MW (powering around 130 homes per year) will soon be followed by F2 (376 MW) – and later the proposed F3, which with a potential of 2 GW could generate enough clean energy for the equivalent approximately 1.5 to 2 million Taiwanese households.
These three projects alone show how the previously untapped winds on Taiwan's west coast can play such an important role in moving away from fossil fuels. And there is more, with at least five other offshore wind projects already in the construction phase, ranging from 110 MW to 900 MW.
Taiwan's road to greater energy security
These major investments are a key element of a massive change in Taiwan, which depends for the vast majority of its energy on foreign suppliers. As an island experiencing the impact of global warming from typhoons, floods and ever-worsening sea levels that could damage its densely populated west coast, Taiwan's road to greater energy security includes the target to reduce CO2 emissions by 50% by 2050. The offshore wind energy target of 20.5 GW by 2035 has put the industry here on a very solid footing for au least another decade.
And as we continue to evolve, improve and set standards in what is Asia's prime location for offshore wind, there should be no shortage of developers willing to involve, of which TotalEnergies is a notable new name. Of course, stability always appeals to investors, and with very good business models to date, interest from Taiwanese and European banks has been strong enough to get us far enough on the right path that any future changes in government will not not change the course.
With the victory of the Democratic Progressive Party (DPP) in Taiwan in 2016, a very different climate and energy policy was put in place; a big shift away from nuclear energy – especially after seeing the Fukushima nuclear disaster in 2011 – to an expansion of green and renewable energy. Our American colleagues are now in a similar position, where a leader and his party see the big picture and understand that there is everything to lose by continuing with the "dirty" status quo that is harmful to the planet, and everything to win by being part of the global transition to clean energy.
Offshore wind careers and regulatory certainty
Political will is crucial, as is education, especially in dispelling the mountain of online misinformation that has become part of today's world. Credit goes to the developers in Taiwan who have worked extremely hard to get out and meet with communities to explain first-hand what offshore wind is all about – and to quell any fears or myths that have been generated online. We recently successfully hosted a seminar at National Taiwan University for Masters in Civil Engineering students; raise awareness of career opportunities in offshore wind; encourage young people to come into our industry. Hope this happens all over the world. It must.
There is a global shortage of suitable candidates; this is true for many industries, but we are currently accelerating faster than we can recruit. Some might say that's a big deal to have (!) – but new recruits are vital, as is attracting those from the oil and gas industries, whose skills and experience can play a big role in the future of offshore wind and help boost local support industries. We will certainly organize other seminars to spread the word about offshore wind power, because the desire to find out more and to participate in shaping it is there.
Compared to a few years ago, offices here were dominated by Europeans, but today we see much more of a mix of nationalities, with a noticeable increase in Taiwanese colleagues. Mainly due to lack of experience, setting up the supply chain is trickier here than in the US, but it's all part of the learning curve. Hopefully the respective governments in this part of the world will be consistent in realizing that regulatory certainty is in everyone's interest.
Offshore wind farms in Asia
Overall, the future in Asia looks very bright. It's a fast-paced, challenging and exciting time, with Japan and South Korea rapidly catching up with Taiwan's offshore wind. There is also recent interest from major developers in the Philippines – and there is great potential in Vietnam too. And then there's… China, which operates very differently from the rest of Asia, especially since it prefers to keep things firmly in place.[1]country. With seven offshore wind farms now connected to the grid, the Chinese have already overtaken the UK in its offshore wind power production – and with over 300 projects on offer, the scope is truly breathtaking.
from the editor advised Articles