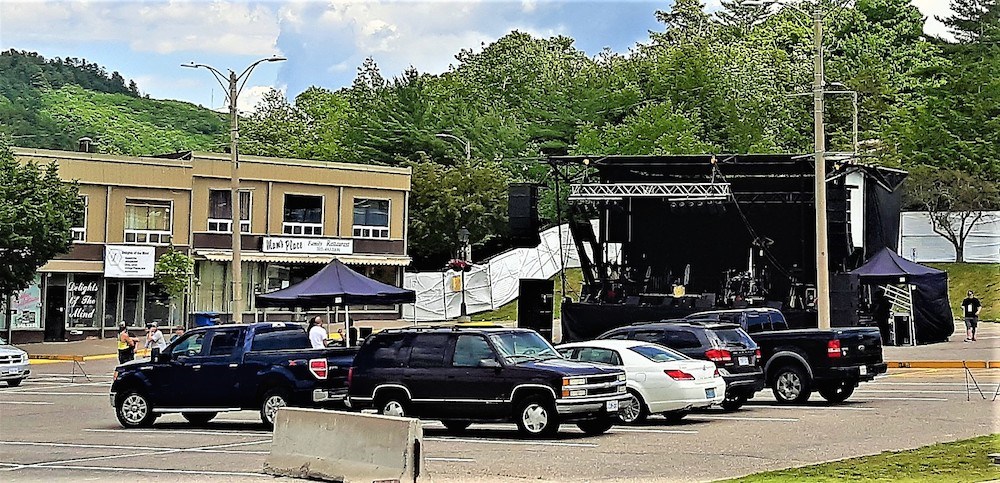 Possibilities to discuss for a reduced Uranium Days event
The Centennial Arena parking lot is considered a potential venue for several artists to perform
City Council will consider three alternatives for a scaled-down version of Elliot Lake Uranium Days this summer
The review comes after the Council considered initial plans for the event, which is set to be held for the first time in three years.
The revised proposal is being presented to the Board in a special virtual meeting scheduled for Tuesday evening after an initial discussion on March 28.
This time, Recreation and Culture Director Karilynn Kluke offered the council three budget options and three venue alternatives for this year's dance.
His recommendation is that the city spend an upper limit of $25,722 to host the event in the Centennial Arena parking lot and to allow staff to book available entertainment based on council recommendations.
In years past, before COVID-19, street dance had a variety of headlining artists and, as expected, big name artists generally sold more tickets to events.
In his written report, Kluke noted, "For the past few years, street dancing has been held in the lower downtown plaza and inside Centennial Arena.
"The council also suggested that we consider the location of Mont Dufour for the site," she continued.
After a few weeks of research with a promoter and booking agencies, the city received a few different artist options still available for the July 2 event.
The highest price category is for one to two named artists and an event ticket price of $35 in advance, $45 at the door.
For an average-sized performer, ticket prices would be estimated at $30 in advance and $40 at the door, implying an up-and-coming performer or someone less current than a high-flying offer.
The third of three artist budgets would be for a non-featured artist, possibly local or regional, with ticket prices around $20 in advance and $30 at the door.
The stage and production requirements for all three categories would be identical.
The lower downtown esplanade, the Mont Dufour ski resort parking lot and the arena parking lot are the three suggested dance spots. Each has its strengths and its shortcomings.
Kluke added that there are a number of factors that will impact the expected net loss ranging from $25,722 to $22,231 and $15,536 for the lowest category.
She recommended a limit of $28,669 for the budget that covers all three categories.
With reservation times getting shorter and shorter, council's choice will likely be made at Tuesday night's special meeting which will be broadcast live on the city's website at 7 p.m.