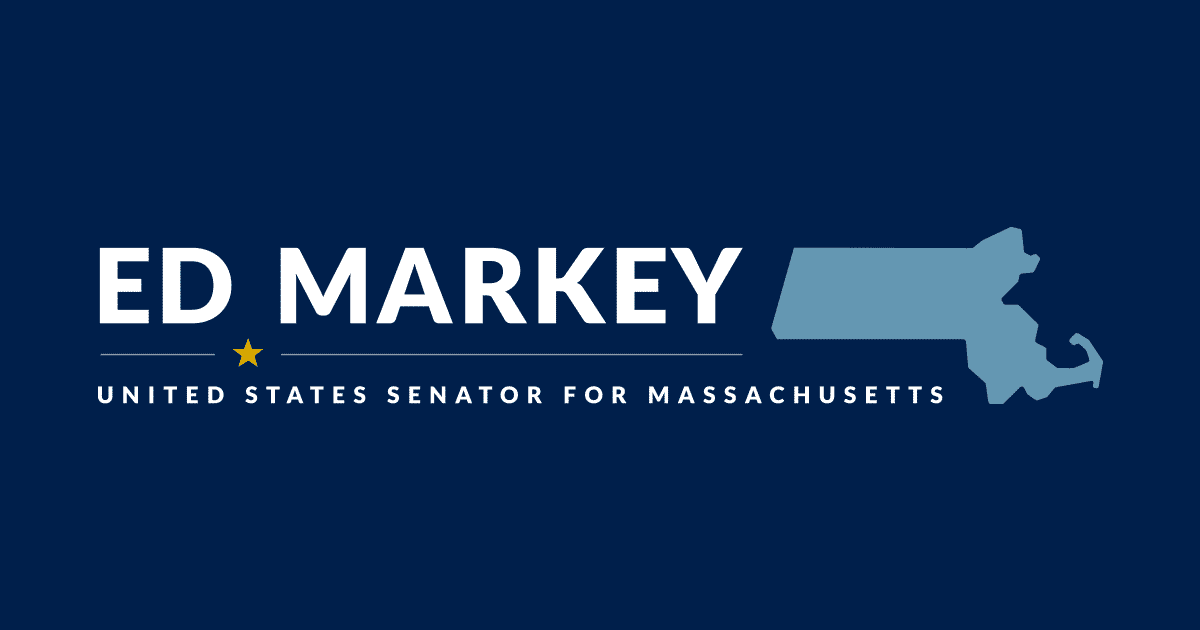 Senator Markey urges NRC to improve safety and security of nuclear decommissioning process
In letter, Markey calls for stricter safeguards as 23 nuclear power plants, including Pilgrim nuclear power plant, undergo decommissioning in the United States.
Washington (June 25, 2021) – Senator Edward J. Markey (D-Mass.), Chairman of the Air Quality, Climate and Nuclear Safety Subcommittee of the Senate Environment and Public Works Committee , today sent a letter to the Regulatory Commission (NRC), urging the agency to address safety and security concerns before approving the draft rule, "Regulatory improvements for production and use facilities in transition to decommissioning ", and submit a proposed rule for public comment.
"The Nuclear Regulatory Commission must prioritize the safety and security of the nuclear power plants it oversees", said Senator Markey. "As currently drafted, the proposed rule would allow the NRC and plant operators to reduce safety and limit public participation, which is essential to the decommissioning process. The communities around our nuclear power plants deserve better than this. "
A copy of the letter is available HERE.
In his letter, Senator Markey asks the NRC:
propose a defined and precise set of rules on how plants should navigate the decommissioning process;
improve public participation in the NRC's review of any license transfer requested as part of the nuclear power plant decommissioning process;
recognize and address the fact that spent fuel could remain in place for long periods of time, possibly indefinitely; and
reassess its proposal to reduce financial protections for off-site and on-site liability claims for plants being decommissioned.
Senator Markey is also asking the NRC to ensure that the twenty-three nuclear reactors, like the Pilgrim nuclear power plant, which have already started the decommissioning process, adapt their operations to reflect more stringent standards. The NRC should also establish the appropriate controls to ensure the safety and security of the eight additional nuclear power plants that have already declared their intention to decommission.
Senator Markey has consistently urged the NRC to prioritize safety and public participation in the nuclear decommissioning process. At the last Congress, Senator Markey reintroduced the
Law on storage in dry drums,
which aimed to improve the storage of
spent nuclear fuel
in nuclear power plants across the country.
As the Pilgrim plant began its decommissioning process, Senator Markey continued to fight to ensure that the NRC prioritizes safety and public participation. In August 2019, Senators Markey and Elizabeth Warren (D-Mass.) And Representative William Keating (MA-09) wrote to the NRC urging it to delay the decision on the proposed license transfer for Pilgrim d'Entergy. Nuclear Operations, Inc. to Holtec International until the Commission has considered and disposed of the existing petitions and motions. In October 2018, Senator Markey and Representative William asked Holtec and Entergy for clear details on the safety and security issues associated with the ownership, transfer and eventual decommissioning of the plant.