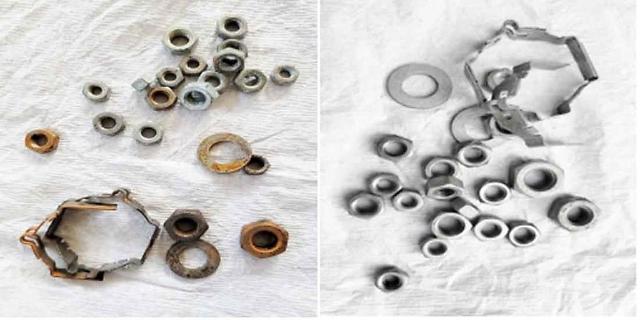 State-owned nuclear fuel manufacturing company develops ultrasonic removal of radioactive material
SEOUL – Korea Electric Power Corporation Nuclear Fuel, a state-owned nuclear fuel manufacturing company, has developed a high-performance ultrasound-based decontamination technique that can remove radioactive uranium from radioactive metal waste. The technique is particularly effective for removing radioactive material from complex shaped waste or for safely demolishing nuclear power plants.
Korea Electric Power Corporation (KEPCO) Nuclear Fuel said in a statement on Dec. 28 that some 24 billion won ($ 20.2 million) in waste management costs can be reduced by adopting the high-intensity focused ultrasound technique. (HIFU) for non-ferrous metal waste. . The HIFU technique focuses the ultrasonic beams on a specific area heavily polluted by radioactive waste for effective decontamination. The technology was developed in collaboration with enesG, a national engineering company.
"The adoption of the new technique will reduce the risk to the safety of people working in a high temperature decontamination environment and greatly increase the area of ​​effect. The technique can also become an alternative to chemical decontamination methods that create waste. secondary, "Park Jung-seok, said an official at KEPCO Nuclear Fuel.
According to KEPCO Nuclear Fuel, the HIFU technique incorporates hundreds of times more energy than conventional methods of ultrasonic decontamination. Normally, radioactive waste decontamination processes involve smelting the contaminated metal or manually cleaning up the pollutants. However, these methods were not able to completely decontaminate non-ferrous metals or metals coated with flammable materials. The nuclear fuel maker said the new technique can be used to clean up other types of industrial waste.
© Aju Business Daily & www.ajunews.com Copyright: Any material on this site may not be reproduced, distributed, transmitted, posted, published or broadcast without permission of Aju News Corporation.