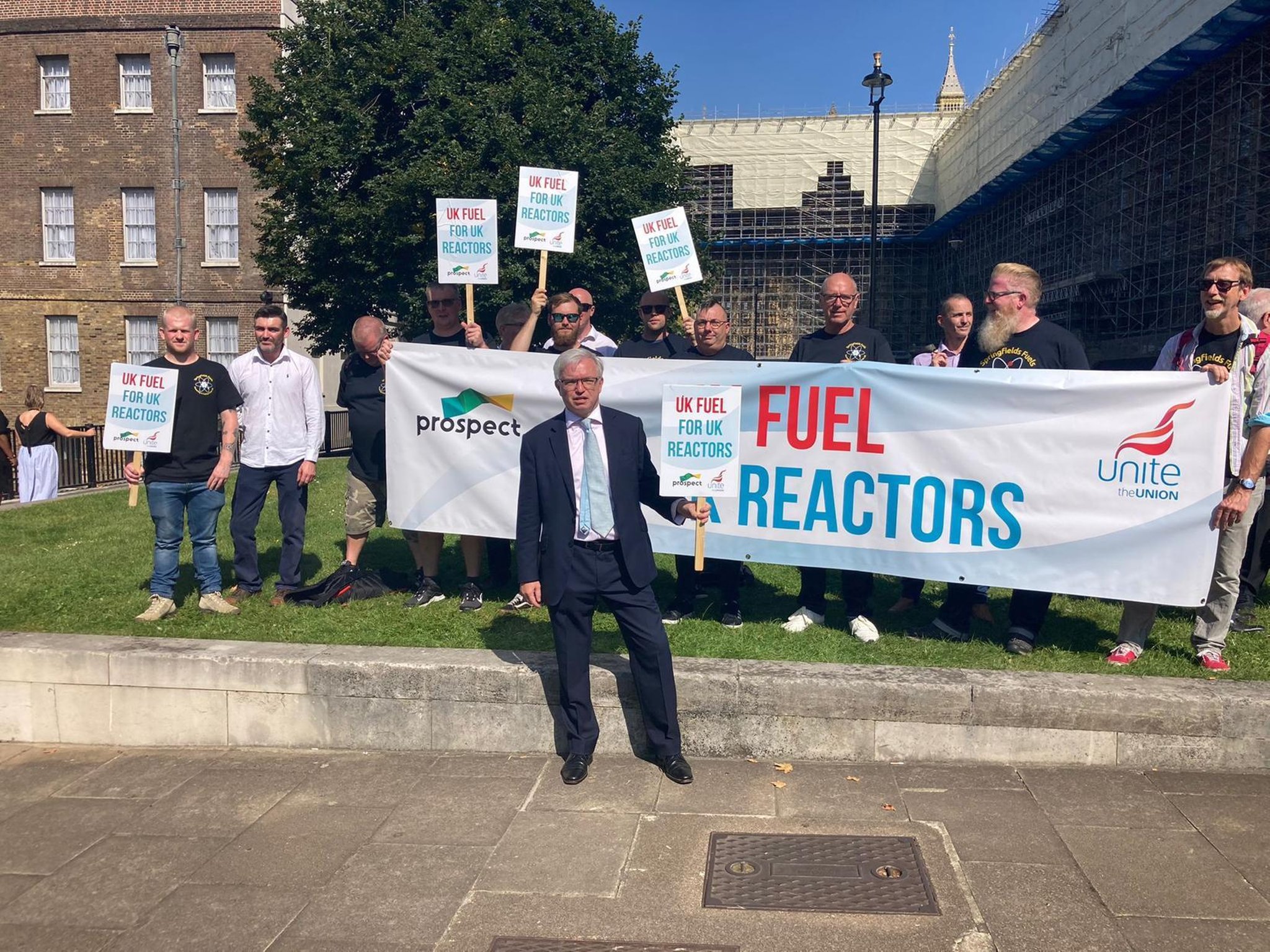 The Minister's commitment to new nuclear power follows the Lancashire workers' lobby in Parliament.
Fylde MP Mark Menzies asked the minister about accelerating plans to build new nuclear power plants to preserve skilled jobs.
It comes as the UK's aging reactor fleet continues to be decommissioned and only one major replacement project is underway.
Energy Minister Amanda Solloway responded, "It is vital that we maintain our sovereign fuel manufacturing capability. The UK is a world leader in the nuclear fuel cycle, a testament to Springfields' highly skilled workforce.
Fylde MP Mark Menzies and staff at Westinghouse Springfields nuclear fuel fabrication plant in Salwick
"Maintaining this skilled workforce is essential to our Net Zero ambitions. "
The minister said she was aware of the short-term problems associated with the upcoming decline in demand for nuclear fuel nationally, but added that it would soon be an "exciting time" for the nuclear industry.
She added: "Nuclear power has an important role to play in decarbonizing our electricity production (…) and we will be proposing legislation in this Parliament to create more nuclear power in this country."
She detailed the £ 385million funding to examine new small, modular and advanced reactors, and the additional £ 46million for an advanced fuel cycle project specifically at Springfields.
Ms Solloway added: "The government recognizes the importance of maintaining a strong skills base in the UK and we have worked with Westinghouse and the National Nuclear Laboratory to support this workforce.
"Further government support is being considered as part of the spending review and meetings will continue this month with Westinghouse."
Mr. Menzies said: "I would like to thank the Minister for his very thoughtful response.
"There are many audiences today who listen to what is being said; investors looking to potentially invest in the UK will be delighted with what she said.
The workforce has heard a clear government commitment to secure a future for Springfields and to invest in the next generation of nuclear reactors to be powered in the UK.
Thanks for the reading. The Lancashire Post and Blackpool Gazette depend more than ever on your digital subscription to support our journalism. For unlimited access to local news, sports and online information, you can subscribe here for the Post Office and here for the Gazette