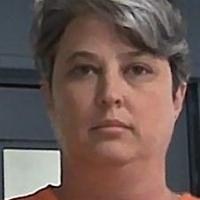 Toebbe case receives complex designation, trial postponed to May 2022 | Newspaper
MARTINSBURG – A jury trial on May 17, 2022 has been scheduled in the case alleging that a nuclear engineer and his wife sold Navy restricted data to an unnamed foreign country after the case received a designation of complex case.
Jonathan Smay Tobbee, 42, and Diana Smay Toebbe, 45, both of Annapolis, Md., Are charged with Conspiracy to Release Restricted Data and two counts of Disclosing Restricted Data.
The complex designation was filed with the U.S. District Court for the Northern District of West Virginia before the deadline set for today, by which time a plea hearing was due.
On October 21, U.S. District Chief Justice Gina M. Groh issued an order granting the government's unopposed petition for the designation of a complex case, court records show. A complex case was then filed on October 29.
If the case results in a plea deal, according to court records, it is expected to be filed by April 22. A pre-trial conference was scheduled for 9:30 a.m. on May 5, with the trial on May 17, beginning with jury selection.
The Toebbes, who remain in jail pending trial, face life imprisonment, a fine of $ 100,000 and five years of supervised release, per count. Under the Federal Sentencing Guidelines, the actual sentence imposed will be based on the seriousness of the offenses and the criminal history, if any, of the defendant.
The confidential data, regarding the design of nuclear-powered warships, was allegedly sold to someone they believed to be a representative of a foreign power.
The complaint affidavit alleges that on April 1, 2020, Jonathan Toebbe sent a package to a foreign government – indicating a return address in Pittsburgh, Pa. – containing a sample of restricted data and instructions for establishing a secret relationship to buy. additional restricted data.
The affidavit also alleges that, subsequently, Toebbe began to correspond via encrypted email with someone he believed to be a foreign government official. The individual was truly an FBI secret agent.
Jonathan Toebbe reportedly continued this correspondence for several months, which led to an agreement to sell restricted data in exchange for thousands of dollars in cryptocurrency.
On June 8, the undercover agent sent Jonathan Toebbe $ 10,000 in cryptocurrency as a "good faith" payment. Shortly thereafter, on June 26, Jonathan and Diana Toebbe visited West Virginia.
There, with Diana Toebbe acting as a lookout, Jonathan Toebbe reportedly placed an SD card concealed in a half peanut butter sandwich in a pre-set location. After recovering the SD card, the undercover agent sent Jonathan Toebbe a payment of $ 20,000 in cryptocurrency.
In return, Jonathan Toebbe reportedly emailed the undercover agent a decryption key for the SD card. A review of the SD card revealed that it contained limited data related to submarine nuclear reactors.
On August 28, Jonathan Toebbe reportedly made another SD card "dead fall" in eastern Virginia, this time hiding the card in a packet of chewing gum. After making a payment to Toebbe of $ 70,000 in cryptocurrency, the FBI received a decryption key for the card. It also contained limited data relating to nuclear submarine reactors. The FBI arrested Jonathan and Diana Toebbe on October 9.
Jonathan Toebbe is an employee of the Department of the Navy, who served as a nuclear engineer and was assigned to the Naval Nuclear Propulsion Program, also known as Naval Reactors. He held an active national security clearance through the US Department of Defense, giving him access to restricted data.
He has worked with and had access to information regarding naval nuclear propulsion, including information relating to sensitive military design elements, operating parameters and performance characteristics of reactors of nuclear powered warships.
Trial lawyers Matthew J. McKenzie and S. Derek Shugert of the Counterintelligence and Export Control Section of the National Security Division, United States Deputy Prosecutors Jarod J. Douglas and Lara Omps- Botteicher, from the Northern District of West Virginia, and Special Assistant to the United States Attorney Jessica Lieber Smolar, for the Western District of Pennsylvania, is pursuing the case on behalf of the government. The FBI and NCIS are investigating the case.