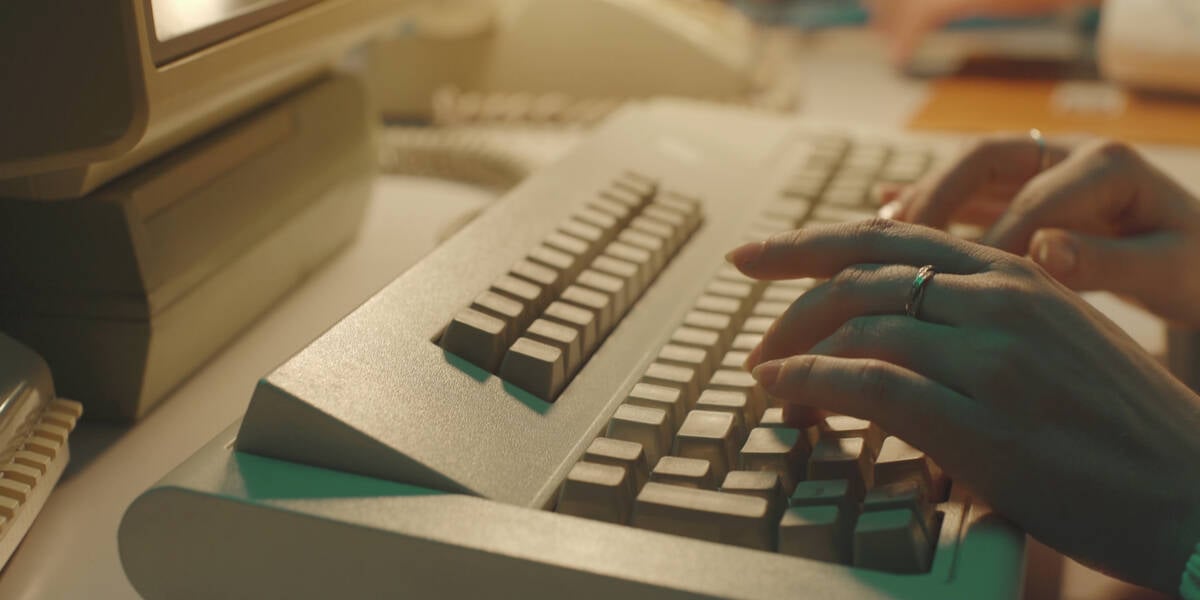 UK government promises to update old systems by 2025 • The Register
The UK government has pledged to end its reliance on legacy apps, or at least those it considers the highest priority, by 2025.
In a guidance document released yesterday, the Central Digital & Data Office (CDDO) said the costly problem of technical debt may have built up over several financial cycles and is now an impediment to policy and service delivery.
In the United States, according to a Government Accountability Office reportthe government spent more than $100 billion in fiscal year 2021 on IT.
Most of it was for operating and maintaining existing technology, including legacy systems. The GAO analyzed 65 federal legacy systems and identified the nation's Social Security Administration (SSA) as having one of the 10 "most critical" high-risk legacy systems – and was forced to rehire retired employees to maintain SSA's COBOL systems in 2016.
The systems were between eight and 51 years old, with three agencies – the Department of Education, the Department of Health and Human Services and the Department of Transport – having no documented plans for modernization.
Earlier this year, a bipartisan effort by U.S. Senators Maggie Hassan (DN.H.) and John Cornyn (R-Texas) is trying to get the United States to bring some transparency to its own government IT problem with the Legacy IT Reduction Act of 2022 [PDF].
The invoice is currently in front Congress after being presented to the Senate in March 2022.
Sometimes very experienced CIOs…are not listened to because the non-digital leader can't really understand…what the CIO might tell them about some of the risk and complexity involved
The UK government, meanwhile, is using the current overhaul to determine which elements of the tech park need to be refreshed and which will be left to fend for themselves.
As part of the policy's "Mission Four: Efficient, Secure and Sustainable Technology", the CDDO said: "All 'red rated' legacy systems identified under an agreed intergovernmental framework will have an agreed remediation plan. in place."
We asked the Cabinet Office, which oversees the CDDO, how applications and infrastructure will be red-rated. Candidates will probably not be lacking.
Last month, Chancellor of the Exchequer Rishi Sunak blamed legacy IT for his decision not to increase Social Security payments as inflation hits its highest rate in 30 years.
Another competitor is HMRC's CHIEF (Customs Handling of Import and Export Freight) system, which began life in 1994 but was extended when the IBM system intended to replace it was delayed. The system is scheduled to retire in 2023, so it may fall outside the scope of the CDDO program.
Last year a report by the National Audit Office revealed that a legacy ICL-era central computer, which dates back to the 1980s, was one of the causes of more than £1billion not being paid ($1.25 billion) in state pensions.
In March, Yvonne Gallagher, digital director of the public spending watchdog, said the problems created by a lack of digital literacy in senior management extended to the management and migration of legacy systems. "This means that although we have a lot of very experienced CIOs in government, sometimes they just aren't listened to because the non-digital leader can't really understand or imagine what the CIO might tell them about certain things. between them the risks and complexity involved," Gallagher said.
CDDO's new strategy promises that 50 of the most frequently used digital government services will be upgraded by 2025. He said more than 6,500 senior officials would be qualified through digital boot camps. The strategy would save more than £1 billion ($1.25 billion) by updating old technologies and streamlining processes, he said.
Minister Heather Wheeler, Parliamentary Under-Secretary in the Cabinet Office, said: "This new strategy will put us in step with the private sector, transforming the delivery of key services people rely on to be simpler and faster. to use while reducing costs. ."
According Organization for digital delivery, an independent report by the Digital Economy Council last summer, the UK is spending half of its $5.832 billion (£4.7 billion) in IT spending to "keep the lights on. activities" on "obsolete systems". ®