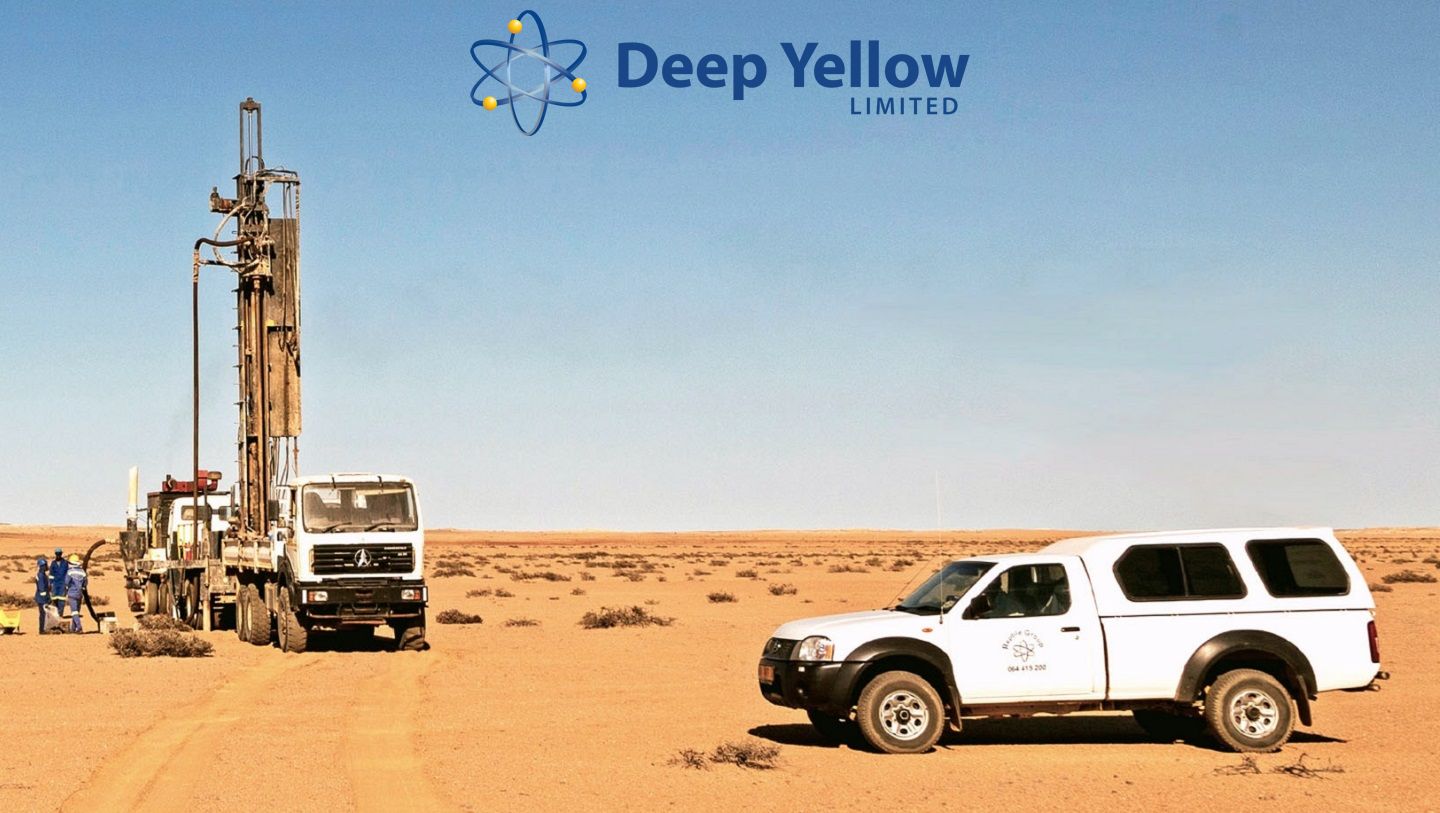 Update from Deep Yellow Limited (ASX: DYL) shareholders on the Vimy merger offer
Shareholder update on the merger offer with Vimy
Perth, November 23, 2021 AEST (ABN Newswire) – Deep Yellow Limited (
ASX: DYL) (
FRA: JMI) (
OTCMKTS: DYLLF) refers to its announcement of November 19, 2021 and its proposal to acquire Vimy Resources Limited (
ASX: VMY) (Vimy) by a plan of arrangement, which lapsed after limited engagement by Vimy's board of directors.
Deep Yellow is pleased to provide shareholders with the following background regarding the Company's approach to Vimy.
Deep Yellow believes it is in a unique position to reduce the risks of the Mulga Rock project for all Vimy shareholders and that this offer provides a path forward that Deep Yellow believes is the least dilutive for Vimy shareholders. Mulga Rock has a total reported investment number of A $ 393 million. With a market cap of around $ 280 million and a cash balance of $ 22 million, Vimy's shareholders will be significantly diluted as this company moves into development. Deep Yellow's proposal would reduce the risk of this development for Vimy shareholders by creating a combined market-capitalized group of around $ 670 million with $ 95 million in cash in the bank. Vimy shareholders would become shareholders of Deep Yellow and could benefit from what we believe is an important first step in consolidating the industry.
Deep Yellow is led by a proven and highly qualified board of directors and management team, comprising cutting-edge experience in the multi-jurisdictional uranium industry. The Company's Managing Director and CEO, Mr. John Borshoff, is a pioneer in the global uranium industry, bringing more than forty years of mining lifecycle experience and successfully bringing a a number of renowned uranium projects.
The proposed merger with Vimy was a major step in advancing the Company's expansion strategy of combining organic and inorganic growth to become a Tier 1 uranium producer, with the primary objective of owning and producing uranium from multiple operations supported by a project pipeline across a range of jurisdictions around the world. It is important to note that the proposed agreement with Vimy considered and evaluated the following key points below:
– After a period of sustained downturn, the outlook for uranium miners appears to be improving, with a strong share market performance reflected by most listed industry players.
– The result of this prolonged slowdown has meant that many uranium mines have ceased production and limited development has taken place over the past decade.
– The existing junior uranium mining companies are fragmented, inexperienced and unfunded.
– There has been a lack of consolidation within the uranium sector and other than state sponsored companies there are no industry champions or consolidators.
– The industry has experienced a significant "brain drain" with talented executives moving to work in other products or retiring. It is difficult to find complete and coherent operational teams capable of developing entirely new uranium operations.
– The mining of uranium ore and the production of marketable uranium oxide is a complex process, requiring proven teams with the skills, abilities and experience, such as those at Deep Yellow, to carry out a uranium project.
– As Mulga Rock will be the first uranium mine ever built in Western Australia, this bears a huge responsibility. The Deep Yellow team has previous experience delivering entirely new uranium deposits to production.
– The start-up of a new uranium mine like Mulga Rock involves risks, with the need for management experience to resolve technical, construction and commissioning problems; as well as community engagement, environmental and government approvals.
– Deep Yellow brings an experienced corporate and marketing team, with strong relationships with uranium utilities, end users and financiers.
– The proposed transaction with Vimy significantly reduces the risks of a very complex project, while preserving / increasing the upside potential for the existing shareholders of both companies.
– The outlook for uranium is promising, but the path to profitable mining and uranium oxide production is not straightforward.
It was against this background that Deep Yellow approached Vimy about a merger, noting that a number of key Vimy executives chose to pursue other interests prior to full development of the Mulga Rock uranium project.
Deep Yellow respects Vimy's decision to pursue a strategic review and examine all potential growth avenues for the benefit of its shareholders. Deep Yellow still considers that an agreed merger between the two companies is the best alternative, combining two uranium juniors with the goal of creating a well-capitalized independent producer.
Finally, the Deep Yellow Council remains open to the possibility of dialogue with the Vimy Council at the appropriate time.
About Deep Yellow Limited
Deep Yellow Limited (ASX: DYL) (OTCMKTS: DYLLF) (Namibian Stock Exchange: DYL) is a differentiated and advanced uranium exploration company, in the pre-development phase, implementing a contrarian strategy to increase the wealth of its shareholders. This strategy is based on the growth of existing uranium resources in the Company's uranium projects in Namibia and on the pursuit of accretive and counter-cyclical acquisitions to build a global and geographically diversified portfolio of assets. A PFS was recently completed on its Tumas project in Namibia and a DFS began in February 2021. The Company's series of flagship projects in Namibia are located in a leading African mining destination in a jurisdiction that has a long and very renowned for the safe and efficient development and regulation of its extensive uranium mining industry.
Related companies
Deep Yellow Limited