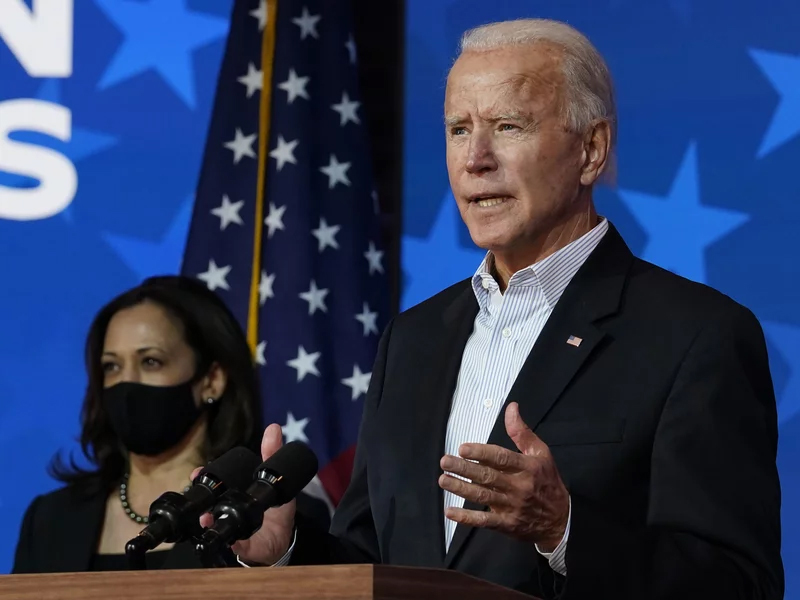 US Confidence Before Aggressive Counterproliferation
The United States said on Monday it was confident Pakistan could control its nuclear assets after US President Joe Biden's recent statement describing Pakistan as "one of the most dangerous nations in the world" and questioning the security protocols for its nuclear weapons. two countries on Saturday, leading Islamabad to summon the US ambassador.
The recent and, at times, irresponsible hype written by US media with serious references has created a sense of cynicism among Pakistanis, reinforcing the belief that the recent statement is a prelude to aggressive counter-proliferation measures by states. -United.
"The United States is confident of Pakistan's commitment and ability to secure its nuclear assets. The United States has always viewed a secure and prosperous Pakistan as essential to American interests, and more broadly, the United States appreciates our longstanding cooperation with Pakistan," State Department spokesman Vedant said. Patel to reporters. In a speech Oct. 13, Biden said Pakistan was "perhaps one of the most dangerous nations in the world" because it possesses "nuclear weapons without any cohesion." A transcript of Biden's speech was posted by the White House on its website.
Pakistani Foreign Minister Bilawal Bhutto-Zardari told a news conference he was "surprised" by Biden's statement. "I think that's exactly the kind of misunderstanding that is created when there's a lack of commitment," he added. "Pakistan has long been at the forefront of the fight against regional and global terrorism," FO spokesman Mohammad Faisal told a regular press briefing. "It is thanks to Pakistan's cooperation with the international community, recognized and appreciated by American leaders, that the core of al-Qaeda has been decimated in the region."
Pakistan's efforts to fight numerous militant groups on its soil at the behest of the United States have never satisfied Washington. Thousands of people have been killed in Pakistan due to terrorist attacks since the start of the war on terror. Pakistan's role in the war on terrorism was initiated by the September 11, 2001 attacks in the United States. They were a new manifestation of terrorism, which completely changed the political psyche of the world. The problem of terrorism, which had been confined to small groups and a few states, has become a global threat. After 9/11, Pakistan becomes a frontline state; immediately after that the US government approached Pakistan and after that a war on terror started in Pakistan.
In response, Pakistan had to face countless problems of chaos and threats to its stability. Thousands of people and security forces died because of it. Despite a clear assessment, the United States insisted on doing more and declared Pakistan a hotbed of terrorism and the most dangerous country in the world. She was accused of being either an accomplice of the terrorists or incompetent to fight them.
Pakistan is surrounded by giant nuclear-armed neighbors Russia, China and India. Pakistan lives in a security-intensive environment, with internal and external threats. Each time the Indian threat increases, additional or new nuclear capabilities are needed. Nuclear weapons are an essential element of its national security, and nuclear energy needs are based on long-term national development planning. Pakistan's strategic planners are skilled enough to balance external threats, internal volatility, technical requirements, resource availability and privacy requirements of each sensitive site. Therefore, widespread claims about nuclear assets falling into the hands of the Taliban are false on the ground.
After a discussion with my husband who, as an army officer, had spent more than a decade at missile sites, I find that Pakistan has made its nuclear and missile program completely safe and secure by completing all IAEA safety requirements and meeting international standards. To achieve cohesion, all nuclear and missile related outfits were placed under the SPD for better coordination and performance. The missile force was placed under the command of the strategic force. One of the important aspects of Pakistan's credentials is its safe operational experience in the management of peaceful nuclear technology for over 40 years.
The culture of nuclear security evolved in Pakistan after 9/11. Pakistan has improved its procedure for vetting military and scientific personnel. The SPD's security division has established a reporting system to monitor the movements of all officials. Then, a control and accounting system for sensitive materials was put in place. The system was derived from modern training, possibly modeled on US national laboratory procedures. The launch of the Nuclear Security Action Plan (NSAP), organized by the Pakistan Nuclear Regulatory Authority (PNRA), was a very significant development in Pakistan's nuclear security management. The PNRA is an independent body in charge of civilian programs, but it coordinates closely with the SPD. In addition, Pakistani security guards know how to use detection equipment and security barriers, as well as set up checkpoints and customs posts.
India laid the groundwork for the nuclearization of South Asia in August 1974 by carrying out a weaponized nuclear explosion. This breakthrough in nuclear technology was achieved with the help of the former USSR, Canada and the United States. India expanded and modernized its armed forces with the help of the former USSR, which became India's largest arms supplier. On the other hand, Pakistan defeated the USSR, sacrificed 80,000 lives and well over $200 billion, and destroyed its industrial infrastructure for the good of the United States. Now, as the most experienced nuclear power, the United States can share its nuclear security practices, system performance, and accident likelihood.
The United States has produced sensitive sensors and software capable of detecting radiation at an extremely low level. Pakistan is unlikely to accept foreign-made sensors at any of its hotspots, but it can use such devices at key geographic choke points. The United States can help Pakistan modernize its NSAP by installing modern sensors and radiation monitors for portal monitoring at locations acceptable to Pakistan. This would help prevent the terrorist transport of conventional explosives as well as illicit radiological materials
Pakistan is very cautious about seeking assistance from the United States with nuclear technology, particularly if the assistance is perceived to be intrusive in nature. Like other nuclear-capable states, Pakistan also knows how to protect its nuclear sites and best practices from outside influence or knowledge.
Dalton, a non-proliferation and nuclear energy expert who discusses regional security challenges and the changing global nuclear order writes very well: "Pakistan is not recognized enough for security practices nuclear power that he has put in place. The prominence given to nuclear weapons in Pakistan's national security strategy means that the government has a vested interest in protecting them. To date, there is no public information that indicates close calls of missing hardware, and no hints of further technology leaks after AQ Khan's proliferation network was taken down.
US-India relations have blossomed while US-Pakistani relations have become more troubled. In the past, Pakistan has sought to catalyze US intervention as a way to internationalize the Kashmir dispute, while India has actively opposed any US political interest in a resolution of the Kashmir issue. India has not welcomed US intervention unless it comes with promises to force Pakistan to crack down on groups attacking India. Meanwhile, most Pakistanis probably don't trust the US to be an honest broker in regional disputes. Thus, in the abstract, it is difficult to define the role that the United States might play in resolving likely sources of conflict.
The recent and, at times, irresponsible hype written by US media outlets with serious references has created a sense of cynicism among Pakistanis, reinforcing the belief that the recent statement is a prelude to aggressive counter-proliferation measures by the United States. United.